The idea for tonight's topic popped up a few weeks ago and tonight, WE'RE GONNA DO IT!
TONIGHT'S TOPIC:
IDENTIFY IT!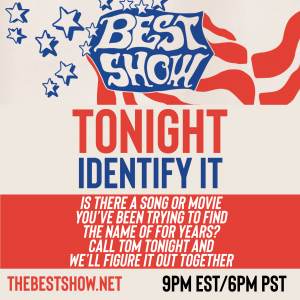 Is there a movie or a song you've been trying to identify for the longest time but you've never quite figured out what it is?! CALL TOM tonight (201-332-3484) and with the help of other callers, WE WILL FIGURE IT OUT!
Tonight's hashtag is #IdentifyItTom.